Most big sisters wait about nine months to meet their baby brother. I've been waiting years to meet mine. Richard Loren would be 38 years old this month, had he survived his first day.
A few years back, I taught a Primary class that Jesus Christ is our older brother and loves us so much that
he volunteered to be our Savior
. I told the class that brothers and sisters have a natural love for each other that comes from being part of a family. As an example, I talked about my younger brother, explaining that I have always loved him even though I've never met him. I compared this love to the love which Jesus Christ must have for us because He is our brother.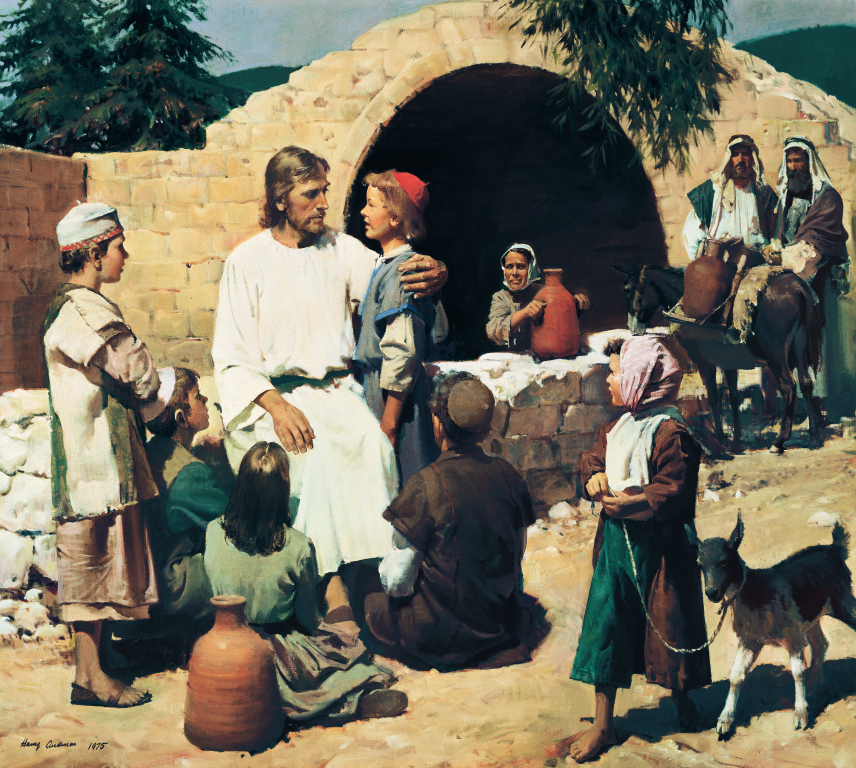 Christ with the children.
Source: lds.org
A boy in my class spoke up. Alex (name has been changed) told me that he had a little sister who died while she was a baby. Alex talked about how much his family still loved the little girl, and told us that they continue to celebrate her birthday every year.
When I was a child, my parents taught me that families are forever, and because my parents had been married in the
Mesa LDS temple
, my brother would always be my brother. I believed them because they were my parents and I trusted them implicitly. Since then I've come to know for myself. God gave us the gift of eternal families so that we may be tied to our loved ones no matter how much distance separates us, or if that separation is death. I thank my Heavenly Father that He, knowing how much we would love our family members, provided a way for us to always be tied together. Families are forever.